October Hero: Laurajae Rodriguez (Volunteerism)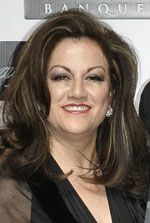 New Beginnings Childrens Home is a place of love, hope, and restoration for children in need of security and stability.  Providing this to the children not only involves meeting their physical needs but also includes being a consistent support in their lives.  Member of New Life Christian Center and volunteer at NBCH, Laurajae Rodriguez has been a constant presence as a Residential Specialist and recently as a Case Manager since the volunteer program began.  To-date, she has worked over 3,000 hours and has committed to continued mentorship to those children who have left the facility and requested it. Her connection to the children is indescribable. Numerous children who have left our home, due to aging out, have continued to speak of her impact in their life. This is why we awarded Laurajae with the prestigious Every Day Hero Award for October. We congratulate her on her tremendous volunteerism and example to all.
---
September Hero: Sona Jeffries (Financial)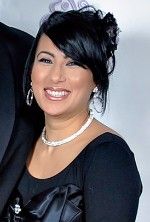 New Beginnings Children's Home continually seeks monthly sponsors and donors to help provide the necessities children have on a daily basis.  Basic needs like water, electricity, food, and shelter are supplied through the recurring generosity of our donors.
Member of New Life Christian Center and public school teacher, Sona M. Jeffries, recently spoke to the faculty and staff in her high school in order to promote NBCH.  Her efforts gained new sponsors and through their munificent support raised nearly five thousand dollars of immediate and monthly sponsors.  Many times we can overlook the opportunity that is right in front of us, however when we think outside the box and take the initiative it proves to be a rewarding effort for our children.  Because of her solicitous actions, we would like to congratulate Mrs. Jeffries for receiving our NBCH Everyday Hero Award.